OLMSTEAD GENEALOGY
GENEALOGY INDEX
HOME
---
Genealogy and Family History Pages
Surnames
With the advent of DNA testing there are certainly a few things to be learned. It would seem that the lineages of Jabez and Richard are not connected any time in the recent past. The closest they are is a genetic distance of 6. The math would then be 6 X 250 (generations for each genetic change) X 20-25 years for a generation. So about 1500 generations or 50,000 to 57,500 years. If you used the 500 generations per change it would double the time frame, also if you took into account the red allels that possibly change twice as fast as black allels you could shorten the time frame a bit. So again we probably need to consider the multiple origins for a surname. In our understanding it would be like William of Island Home (de Holmstead). Certainly not a confusing as the Black or Smith surnames
There is the possibility of more information from the College of Arms in London. The price is $500.00 with no Guarantee. If enough searchers were to split the price it would be attainable.
You can E-mail myself or Donn if you are interested.
Email: DonnSOlmsted@aol.com
Email: p.gordon@bresnan.net
My grandmother worked on this genealogy in the 1960s. She felt there was a connection from Jabez to Richard and then on back to John born in 1404. I haven't found her notes yet, but some of her other research was pretty thorough. I don't see any reason to change her work. As a side note I did a search on Ancestry.com for the first name Jabez, seems it's more popular than I had presumed. There were quite a few early immigrants to America named Jabez and ALL were from England or Ireland. That might make it easier to use my grandmother's research.
I would like to say thanks to Donn Olmsted for sending some of the below information. He feels the lineage back to 1520 is proven, but going on back isn't documented quite enough. Also he doesn't have any documentation for the Jabez connection either.
I received the following in an e-mail.
In all likelihood the Olmsted's were of Anglo-Saxon stock. These were people who raided England around 400-600AD and were composed of Angles, Saxons, Jutes and some Danes. They were from Northwestern Germany. The Olmsted name means island home and is of the same origin. The language they spoke was Englisc and related to Scandinavian and Teutonic tongues. When William the Conqueror (AD1066) showed on the scene he, a Norman (Vikings who settled in North Eastern France) related to King Harold, would seem to be reinforcing that same heritage. I can find no Olmsted's or any other name variation in any of the Battle Abby Rolls which cover the Conquest so assume that there were none in his entourage and that they were already in England.
---
I see some researchers looking at Umsted as a source for Jabez. The Umsteds immigrated from Germany to Germantown Penn., in 1685. Jabez Olmstead first appears in 1709, Deerfield Mass. There is approximately 350 mile distance between Deerfield MA and Germantown PA. A fair distance, but not a reason to discard this idea. The real problem here would be the animosity between Puritans and Quakers. I read a document a few years ago, stating something to the effect that a reward would be offered for any Quaker killed east of some river. It wasn't until 1661 that open season on Quakers ended.

That seems like a hindrance.

If Jabez was a son of Hans Peter Umsted, he would have been born after arriving in America. He would be around 20 years old when he arrived in Ware Mass.
---
The information presented in italics is most likely not connected the Jabez. The DNA testing seperates these 2 families. So far both families are R1b but that's about all they have in common.
Olmstead, Olmsted, de Olmstede, Holmstede, Homestead, were associated with the De Vere family. Possibly extending back to at least AD1250. If any of you wish to correct or contribute, please feel free to write.
---
Maurice de Olmstede
Born about 1242, resided at Olmsted Hall, England.
---
William de Olmstede
Born about 1272, resided at Olmsted Hall, England.
---
John de Olmstede
Some of these birth dates listed might not be correct. Born about 1311, resided at Olmsted Hall, England.

I found this tidbit on the internet.

In 1289 Nigel de CUMBE had permission to enter tenements in Chinting which he had acquired from Lucy de WAUNCY. The fee appears to have descended by the marriage of Thomas TYREL'S three daughters in the families of OLMSTEDE, HANGELTON and CUMBE.

In 1312 John de OLMESTEDE held at his death a third part of a messuage in Chinting by the courtesy of England after the death of Matilda his wife, daughter and heir of Oliva TYREL, of the king in chief by the service of the third part of a serjeanty of finding in the king;s army a man with unbarded horse, with haqueton, hauberk, sword and knife for 40 days and castle guard of Pevensey; William his son was aged 27 years.

This would give a birth date of 1285 for a William.
---
William de Olmstede
Born about 1325, resided at Olmsted Hall, England. Not quite enough time between John de Olmstede and this William de Olmstede.
---
A bit of a gap here, but perhaps there is a connection.
---
John Olmsted
Born about 1404.
---
Richard Olmsted
Born about 1430.
---
John Olmsted and Alice HANKEY
Born about 1460, married Alice HANKEY.
---
James Olmsted and Beatrice OLMSTED
Born about 1500, married Beatrice.
---
James Olmsted and Alice HAWKINS
Born 1520 married Alice HAWKINS or SORELL.
---
William Holmsted and Mary BARKER
Born 1548, Married to Mary BARKER.
---
James Hampstead
This James is not in my line, but he, his family and a nephew Richard appear to be the first Olmsteads in America. Born about 1550. A brother to the above William, James and some of his descendants departed England June 22 1632, aboard the ship Lyon. They arrived in America on September 16 1632. His will spells his name as Hampstead however the signature is James Holmestede.
---
Rev. Richard Job Olmstead and Elizabeth HAWES
Born in 1576, graduated from Cambridge B.A. in 1597, M.A. 1600. Served as Rector in Belton, Suffolk 1611-1612. Was the Rector in Ewarton, Suffolk from 1612-1622. From 1622-1630 was Chaplin to Lord Loftus, Lord Chancellor at Tralee Ireland. After 1630 he was again rector, this time in Dimmington, Suffolk.
R.O. Dennys, Somerset Herald, College of Arms, London and Harleian MSS#6071 £ 319
The Rev. Richard Olmsted may be either a brother or nephew of a John de Homestead, Master of the Horse to the Earl of Oxford.
Richard married Elizabeth Hawes, daughter of John HAWES. His will lists their sons, Israel and Jedediah. Which are names used by Jabez Olmsted, a few generations later, for his children in America. Richard was also in Ireland, for 8 years 1622-1630. At least 2 of his children married people from Ireland. This would supply the Ireland link needed to connect Jabez to this line. I have seen other people's research that indicates Israel and some of his descendants were indeed in Ireland.
---
Israel Olmstead and Grezell CAMPION
Born in 1605. It would be nice to know a bit more about Grezell Campion's birth place, or Israel's life. Was she born in Ireland? Like his father, did he have duties in Ireland? Israel would have been 17 years old when his father went to Ireland. If he was with his father, in Ireland, some of his children would have been born there.
My grandmother believed his son Jeremiah was born in Ireland, I haven't found her proof yet, however.
---
Jeremiah Olmstead
This man may been born in Laoighis, Ireland.
---
Moses Olmstead
Another researcher indicated Moses may have been born in Ireland. Possibly immigraterd to Hartford before 1700.
---
Jabez Olmstead and Thankful BARNES
Jabez OLMSTED is as far back as this line can be documented, as of today. Most of this information is taken from a book titled "Genealogy of the Olmsted Family in America" written by Henry King OLMSTED. I will add all the genealogy information, pertaining to this line, in that source, to my GedCom.
The first record of Jabez is in April 1709 in Deerfield, MA. He joind a company of scouts commanded by Capt Benjamin WRIGHT. May 28 1709 Jabez received £6 additional for his service.
1712 married Thankful Barnes.
He was granted 80 acres on Sept 4 1713.
Jabez received a commision as a Captain in the 10th Company of the 4th MA Regiment, on Feb 20 1744.
---
Israel Olmstead and Anna SAFFORD
Israel OLMSTED was a sergeant in the French War. In 1757 he marched to the relief of Fort William Henry.
---
Israel Olmstead Jr and Elizabeth COOLEY
This Israel OLMSTED faught in the Revolutionary War, with the Green Mountain Boys, in Col. Ethan Allen's Company.
---
---
---
---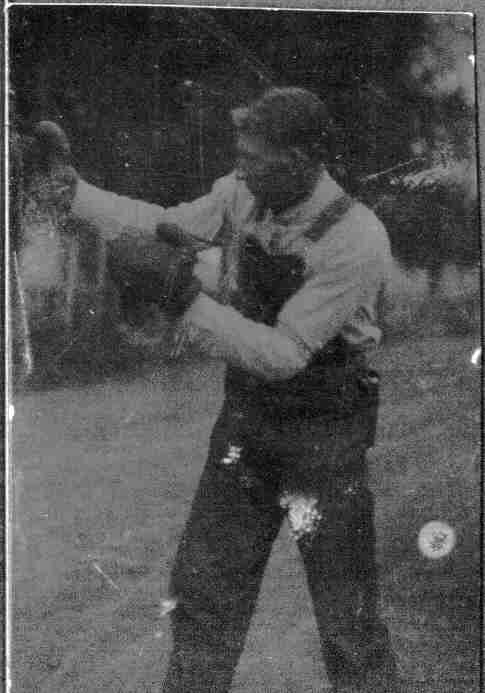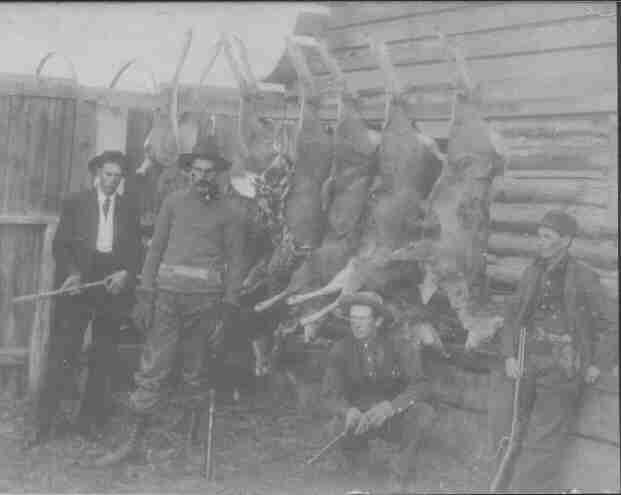 Arlie Olmstead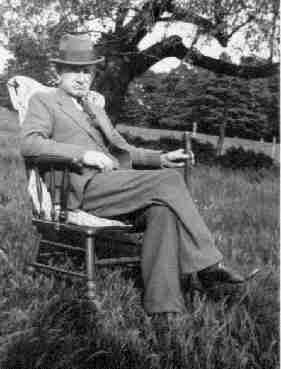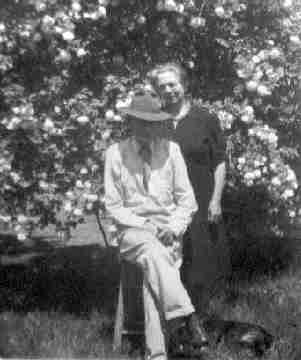 Left Arlie Olmstead; right Arlie and his wife Jennie
---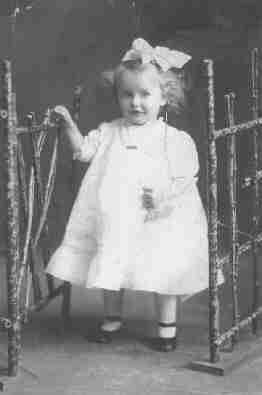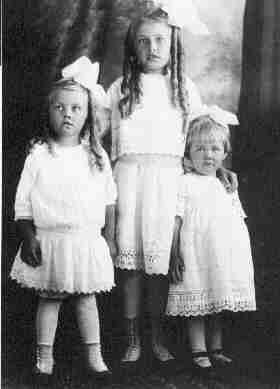 Left, Wilma Olmstead; right, left to right Opal, Wilma, and Marge Olmstead.

---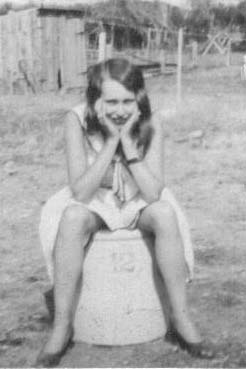 Wilma Olmstead 1932